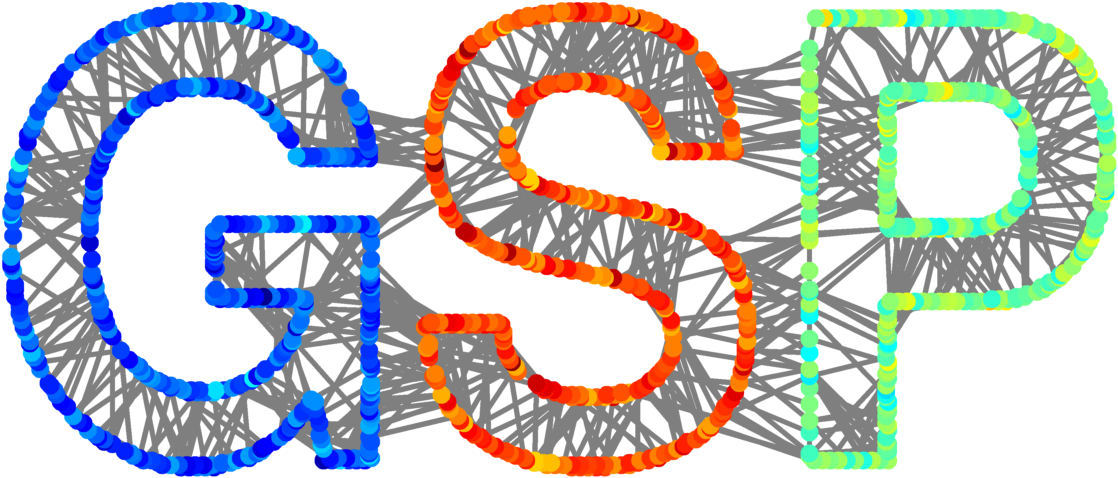 The Graph Signal Processing toolbox is an easy to use matlab toolbox that performs a wide variety of operations on graphs, from simple ones like filtering to advanced ones like interpolation or graph learning. You can create all sorts of filterbanks including wavelets and Gabor. It is based on spectral graph theory and many of the features can scale to very large graphs.
The GSPBOX is developed at the Signal Processing Laboratory LTS2 of the Ecole Polytechnique Fédérale de Lausanne EPFL
The toolbox is Free software, released under the GNU General Public License (GPLv3).
Download the GSPBox